Why Buy From Krosswood Doors
Quality Construction
At Krosswood we use only the highest quality lumber and hardware to assemble our doors. From solid wood panels to engineered stiles and rails which prevent warping, our craftsmen use the finest materials to ensure we exceed your expectations.
Faster Lead Times
We prepare and ship our doors even faster than your regional door shop. Our door slabs are ready to ship in one business day, pre-hung doors in three business days, and stained doors in five business days.
Customize Your Door
Stand out in a crowd of cookie-cutter homes with an entryway that is as unique as you are. Customize the look and feel of your door with sidelites, distinctive wood grain, and 7 different stain options. All doors are hand-finished and made to order.
Your Dream Door Awaits
At Krosswood Doors we understand our customers don't like to wait weeks for their door - we wouldn't either. While we can't control the weather, we can control how fast we ship out your door to ensure it leaves our facility within a matter of days.*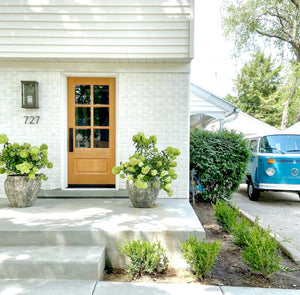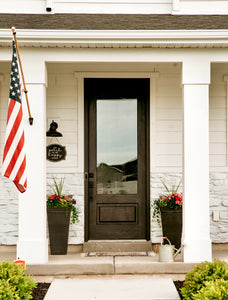 Welcome To The Krosswood Family
Based out of Tucson, AZ Krosswood Doors delivers the highest quality doors on the market at competitive prices. We pride ourselves on using superior materials, quality engineering, and skilled craftsmen to ensure consistent quality in your door.